Terra Firma (South) has provided comprehensive Site Investigation, Geotechnical, Earthwork, Contaminated Land Risk Assessment and Remediation Services for many Projects across the UK encompassing all construction sectors, including Residential, Commercial, Industrial, Infrastructure, Energy and Renewable.
Below you will find case studies of our most recent Projects: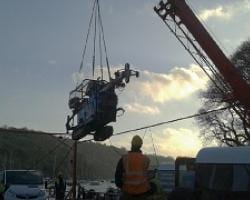 GEOTECHNICAL SITE INVESTIGATION Terra Firma (South) has extensive experience of geotechnical and geo-environmental investigation of brown field sites. This allows developers to comply with both the requirements of Local Authority Planning Departments, and the...